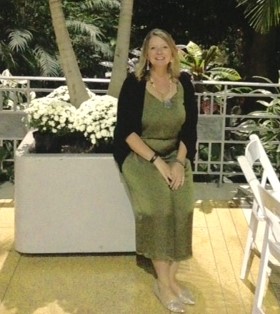 Our "Driven By Purpose" Awardee, Danielle Shrimpton!
Congratulations to this quarter's Driven By Purpose Award recipient, Danielle Shrimpton, COTA!
Danielle is a COTA by day, and our Communications and Staff Engagement Leader by night. With a background in marketing, Danielle keeps the Rehab Resources team "in the know" by creating monthly newsletters, updating social media networks, and informing staff of important company details and upcoming events. Danielle's hard work and positivity is very appreciated by the Rehab Resources team as well as the patients she serves. Thank you for "Leading with Talent". Congratulations, Danielle!