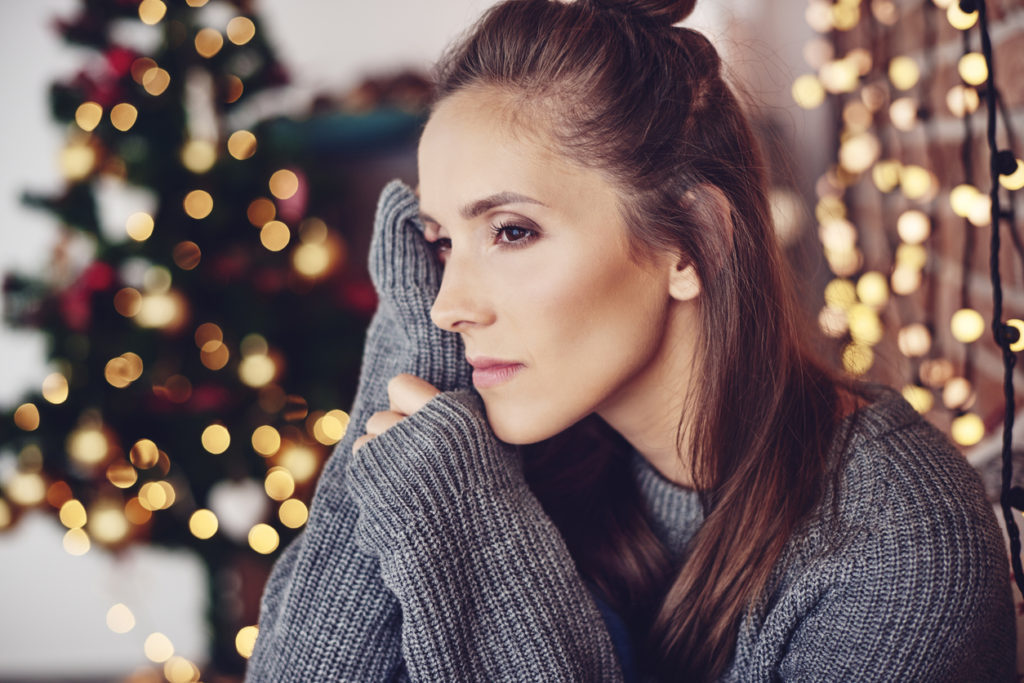 By Sara Strain
Christmas lights and cheerful decorations. Joyful music playing on every radio station. Starbucks red cups. It should be the most wonderful time of the year, right? For many of us, it is a very special season, and we have so much to be thankful for: our family and friends, our health, the roles and talents that make each of us unique. But what happens when those things are gone, especially around the holiday season? Holidays are supposed to be a time of joy and celebration, but for some people (including potentially our patients) the season may be anything but cheery.
Ms. Jolly therapist is working with the patient, Mr. Smith:  "Good morning, … how are you? …What are your plans for the holidays?" Mr. Smith shrugs his shoulders, looks down and doesn't say anything else. The therapist thinks to herself, "He must be the Grinch himself!"
But instead, could it be deeper than we got stuck with a Scrooge as our patient? We think we are supposed to be especially happy this time of year. That expectation itself can cause people of all ages to become sad or depressed, but older adults are especially susceptible to holiday depression (Agingcare.com). Depression can occur at any time of the year, but it seems like the months of November and December can be a particularly difficult time for many people.
It is our duty as clinicians to recognize the emotional and psychosocial impact of the holiday season on our clients. Loss of a loved one, loss of mobility and independence, loss of strength and energy to fulfill their normal roles and traditions of years past – could all lead to holiday depression. For some of our clients, they may be grieving the loss of a loved one during the holiday season or the season may amplify the void from a loved one that has passed away. A decline in a patient's mobility and independence could make them feel like a burden to family members instead of someone who is contributing during this busy season. This could lead to sadness and depression as their role in the family changes.
Remember that not everyone grieves loses (a loved one, their role, or ability to function) in the same way. For example, some patients may start crying without warning, while someone else may be more stoic.  Also, be aware that our clients may not express their feeling the same way day to day. We should use our keen sense of observation skills to approach our clients with tender attitudes as we are aware that the holiday season can be a difficult time for many. However, as therapists, we also have a very special role and ability to untangle the complexities of holiday depression in order to help our clients find new roles, increase mobility and strength, and regain their independence. We can encourage and empathize with our patients by helping them to recognize that the holidays might not be the same as they used to be, but that they can be fulfilling in a different way.