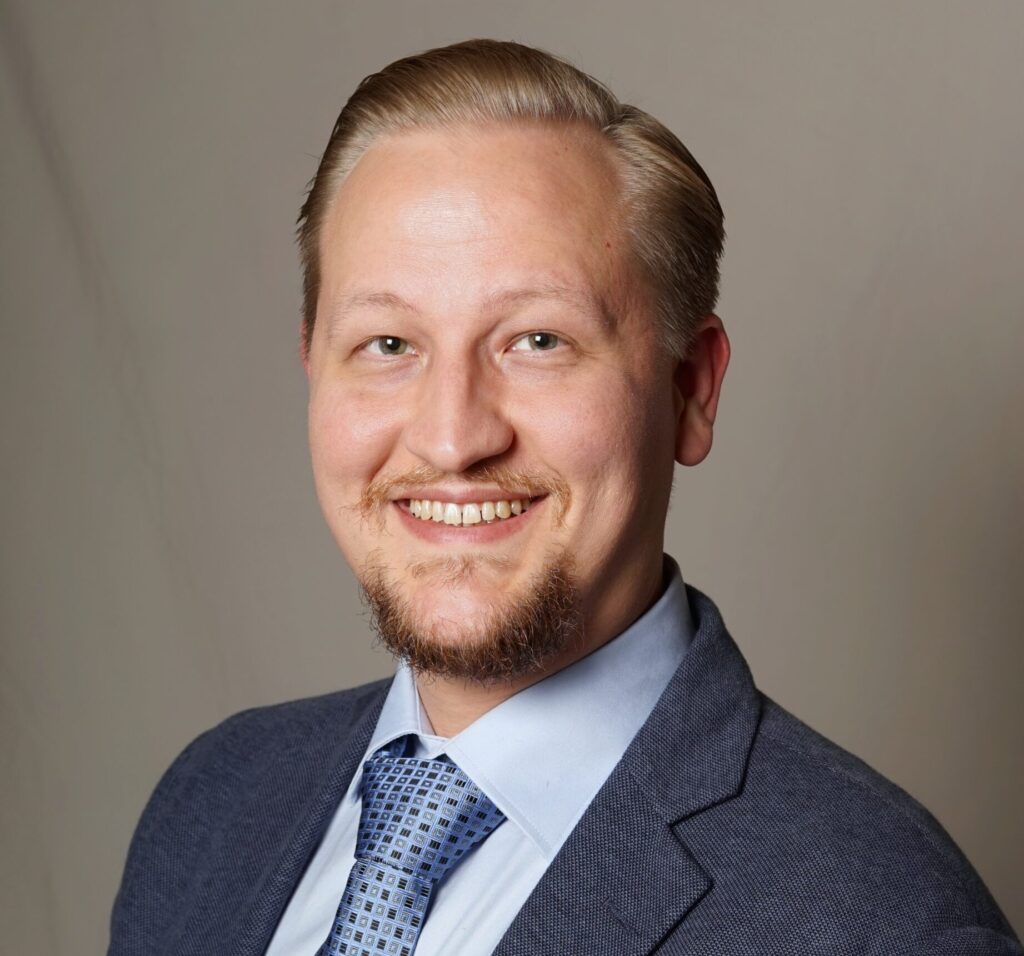 Driven By Purpose Award Winner – Sami Sivén, PT, DPT, OCS, COMT, CERT. DN
The Driven By Purpose Award is an award given to a RRI team member who exhibits our company's purpose statement, Leading With Talent, into their interactions with patients, customers, and other team members.
Sami joined our team in the beginning of 2020, a week before the Covid-19 stay-at-home order was issued. What a welcome to Cincinnati (ha!). Sami stuck with us through the adversity of 2020 and has become a key member of our teams at both Beyond Limits Rehabilitation and Rehab Resources. He is always willing to go above and beyond for our team and our patients. Thanks for all that you do, Sami! Check out our interview with Sami below to learn a little more about him.
Tell us a little about yourself (personal info, family, pets, where in cinci you live, etc..)/what are you proud of
I am 37 years old and have been a PT for 8 years. My family moved to the United states from Helsinki, Finland when I was 8 years old, and boy was that a change! I moved to South Florida where the weather was slightly different than we were used to, but my mom hates the cold and keeps the AC dialed to 81-82 degrees 😊 I live here in the Madisonville neighborhood of Cincinnati with my wife, Jackie who is currently pregnant (we're due in October), and our dog Lana and our cat Argo. I am proud to be able to help an underserved population at Beyond Limits.
Before working for RRI, what was the most unusual or interesting job you've ever had?
I was an institutional locksmith for Housing and Residence Life at the University of Central Florida while in my undergraduate studies.Working in college dorms is interesting to say the least! We installed and repaired electromechanical access control systems, got to break down doors, pick locks, deal with engineering and computer science students who would hack our lock systems, athletes who would rip doors open, and even work in some of the greek houses, which was bananas. I drove a golf cart to classes in my work uniform and went straight back to work after, it was the best way to get around campus!
Best vacation spot you've been to?
My 10 year anniversary trip to Paris with my wife was the best vacation we have ever had.
Describe what you were like at age 10?
As a 10 year old I was a skateboarder with long blond hair with an undercut, baggy shorts and I listened to grunge and heavy metal. I tried to keep a tough exterior but I was always a happy go lucky kid.
What aspect of being a physical therapist do you like the most?
Being able to guide and coach a patient through an injury, no matter how great or small it may be.
What do you love about working for RRI?
Its never boring, a new challenge is always around the corner and there is always flexibility to change things around if something isn't working out. I have had the opportunity to work at many different clinics which keeps my mind fresh and creative to new ways of thinking about patient care.
What is one thing on your bucket list?
I would like to drive a race car.