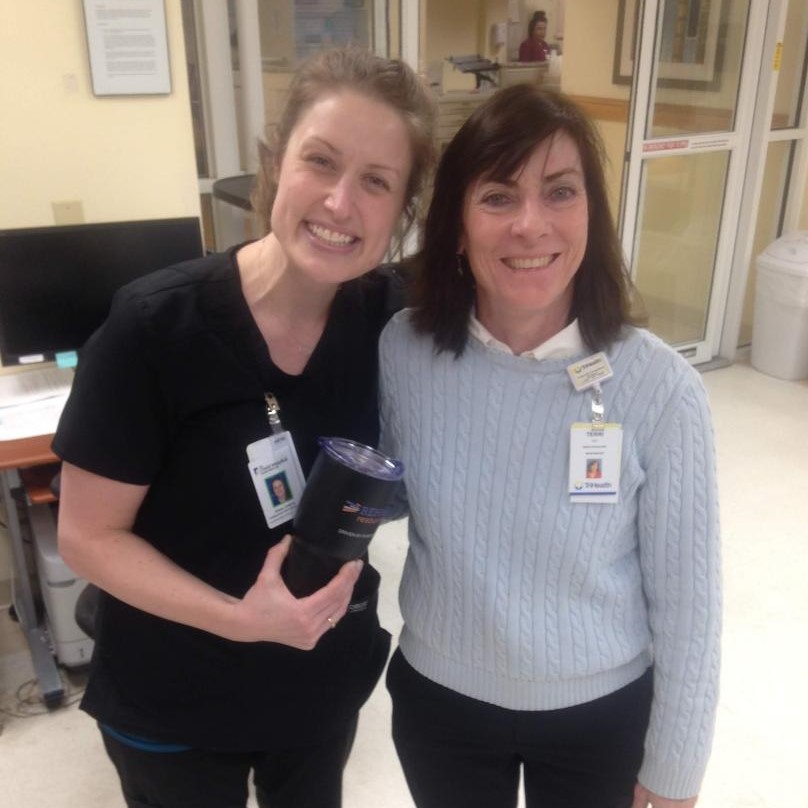 "Driven by Purpose" Awardee, Abbey Celarek, DPT
Abbey Celarek, DPT, was awarded the Driven By Purpose Award for the 2nd quarter of 2019!  Abbey has been hard at work at several facilities as well as helping with the new Beyond Limits Rehabilitation clinic.  Through all of this she exhibits and incorporates our company's purpose statement, Leading With Talent, into her interactions with patients, customers and other co-workers which makes her a great recipient of this quarterly award!  CONGRATS ABBEY! You are elevating healthcare in Cincinnati!
Read Abbey's interview responses and get to know her better!
Proud personal/family information: "For my 18th birthday I was and still am the only person recorded to swim Elk Lake in Northern Michigan without fatality. It is approximately 9.2miles, but is fairly wavy with whitecaps and 3 ft waves on windy days. It took me 7.5hrs to complete. My family was all there because we had grown up on that lake and been going up there all my life."
Before working for RR, what was your most unusual or interesting job you've ever had? "My first job was a janitor at Annie's Mud Pie Shop, it was a kiln in a warehouse."
Best vacation spot you've been to? "Elk Lake in northern Michigan, it has made me who I am. The community and family up there. The lake, cottages, sand, wineries, breeze, blue skies, bond fires, snow…"
Describe what you were like at age 10? "I was a motivated kid finding jobs around the neighborhood, mowing lawns, etc. I did sports including basketball, soccer, and swim team in the summer. I studied ballet at CCM all year round. I already knew that I wanted to be a physical therapist so I was trying to figure out what I would need to accomplish that."
What aspect of your job do you like most? "There are a lot of things I love about the job. Honestly, I think my favorite thing though is feeling like I have helped someone and see that person feel better and then return to activities that they previously couldn't do. I also love my coworkers so much and that helps me come in everyday! It's really fun learning from them! I love learning something new every day!"
What is one thing on your bucket list? "I have a lot on my bucket list. But the most immediate one right now is doing an Ironman. I have always wanted to do one. My knee surgery has definitely been a setback along with some other injuries so I won't be able to perform it how I originally wanted to but it's been in my heart for a very long time. And I really believe if God puts something in your heart, it is there for a reason and shouldn't be ignored."